What Is Webex Go?
wphungerford
Webex Go uses the built-in dialer on your smartphone to allow you to make phone calls using your business line without the need to download a separate application.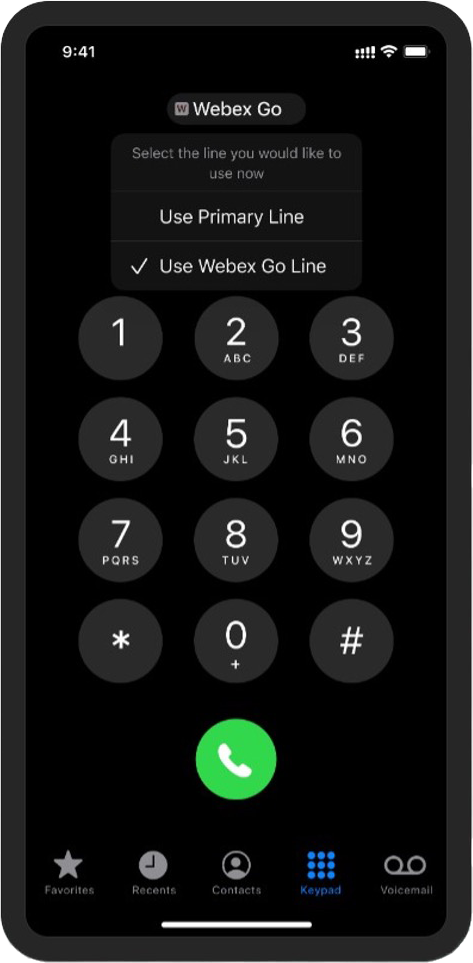 You can toggle which line you want to place a call from, whether it's a phone number or an extension, on the keypad screen of your phone's calling app.
This allows you to use one phone for personal and business calls while keeping your personal line private from business contacts.
Once enabled, your smartphone can access the company directory, business voicemail and special routing feature. Additionally, you can seamlessly transfer calls from your smartphone to your office phone or Webex app on your computer.
Webex Go is a paid additional add-on as part of your Webex calling plan. For a list of compatible devices, click here.
Webex Solutions by Hungerford Technologies
Want to learn more? Contact Hungerford Technologies to see how we can help keep your business running smoothly while increasing productivity, security and profitability.