How and When to Start a Chat with a Support Technician
wphungerford
Sometimes you have an issue that doesn't merit a phone call but also needs to be faster and more conversational than an email. That's when you want to use the chat option within the HT Support app.
HT's support app not only allows you to submit tickets so we can document, track and fix your issues, but you also have the option to request a chat with a support technician to receive help immediately.
How Do I Request a Chat?
Double-click this icon on your desktop to open the support app.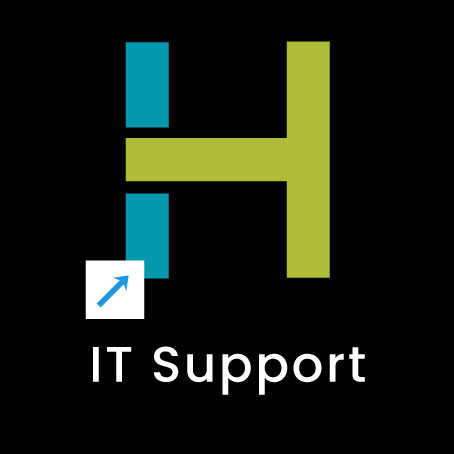 Once the application loads, it will look like this: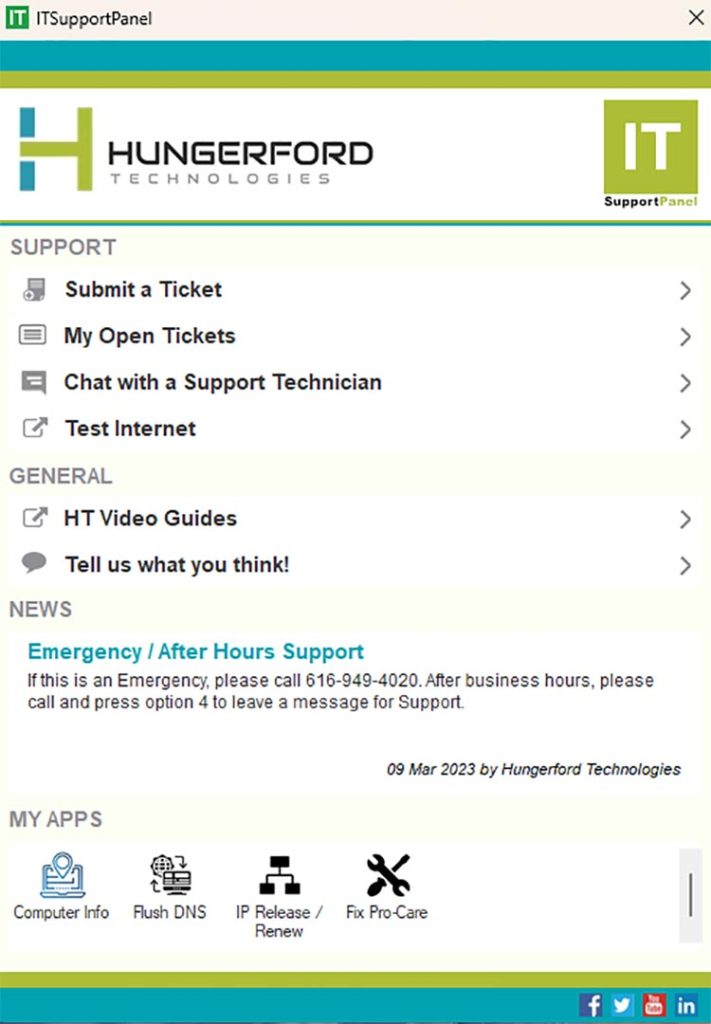 To request a chat with a support technician, click "Chat with a Support Technician."
You'll see a dialog box that allows you to describe your problem, and the first available technician will answer your request.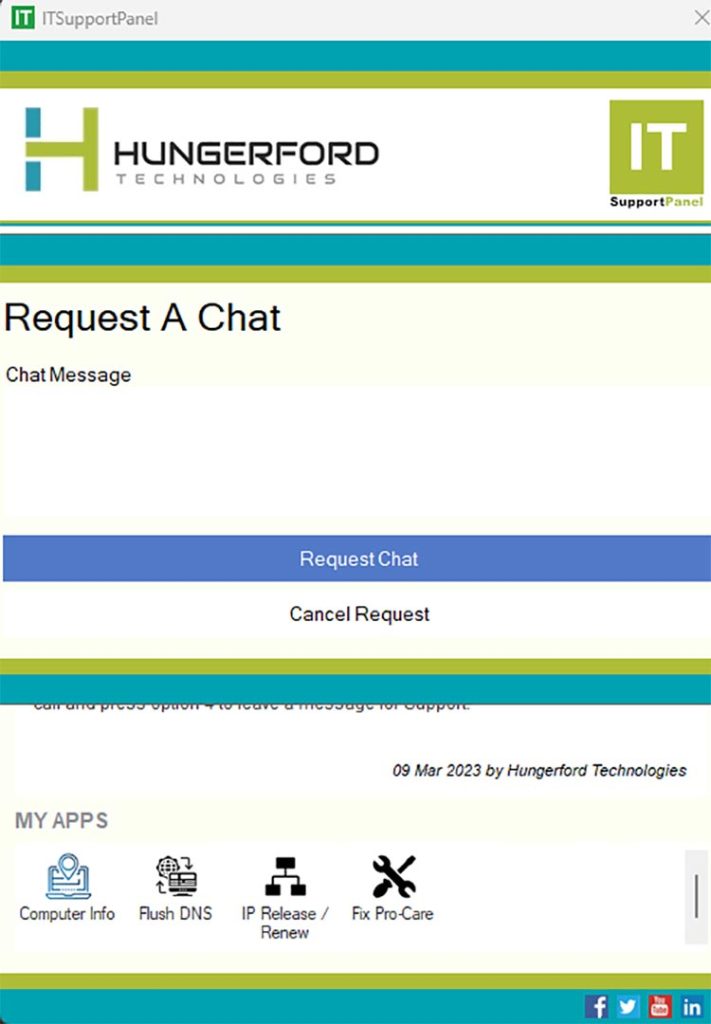 Once a technician accepts your request, you'll be able to chat about your issue.


If necessary, the conversation will be converted into a ticket. A copy of the chat will be saved in your ticket for the support desk to reference, but you also can save a copy of the chat for your records by clicking the "Save" button.
When Should I Request a Chat?
You should request a chat if you need immediate help with a problem that isn't a high priority or maybe you have a quick question that doesn't require a ticket to be submitted. If your problem is an emergency, or if it's after hours, please call (616) 949-4020 and press option 4.
An example of an issue that would be perfect for requesting a chat is when your
. It's a problem that needs to be fixed as soon as possible since you'll most likely be unable to do your job.
You'll get an immediate response, and the problem can be fixed quicker than if you were to submit a ticket.
Emergency IT Services
Again, please call us at (616) 949-4020 and select option 4 in the event of an emergency, such as when your servers are down or you suspect a security breach.